The much beloved legend of "Nancy America", and the shirt celebrating it.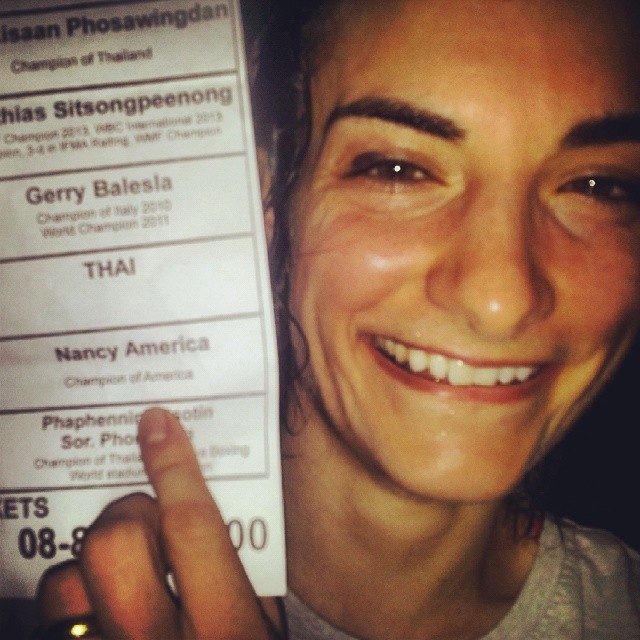 The story of Nancy America goes back to my very first fight in Pattaya. I was still based in Chiang Mai, at Lanna Muay Thai, but Kevin and I had made a leap down to Pattaya for a kind of recon mission, where we ended up moving. I was training at two gyms and wasn't a fighter really for either of them, but I got booked for a fight and was excited to be facing The Star Sor. Klinmee, who at the time was a local superstar. Nobody knew who I was and on the card I somehow got named, "Nancy America," with the added information that I was "Champion of America." My name has been correct on cards for the past few years, but prior to that it was always wrong – usually just variations on misspelling "Sylvie," but more or less my name. This remains, to this day, my favorite incorrect name on any card, ever. You don't mess with Nancy America. You can almost hear the eagle screech in your mind every time you say it, like a punctuation mark.
Tim Muzzin, the head of Bleeding Edge Gear, loved this story and nickname. So he surprised me with a "Nancy America" shirt when he was giving me the Muay Khao Summit shirts we'd had him make for the event, held at Petchrungruang in December, 2018. It is one of my favorite shirts. I wear it when I'm having a bad day and need a little pep.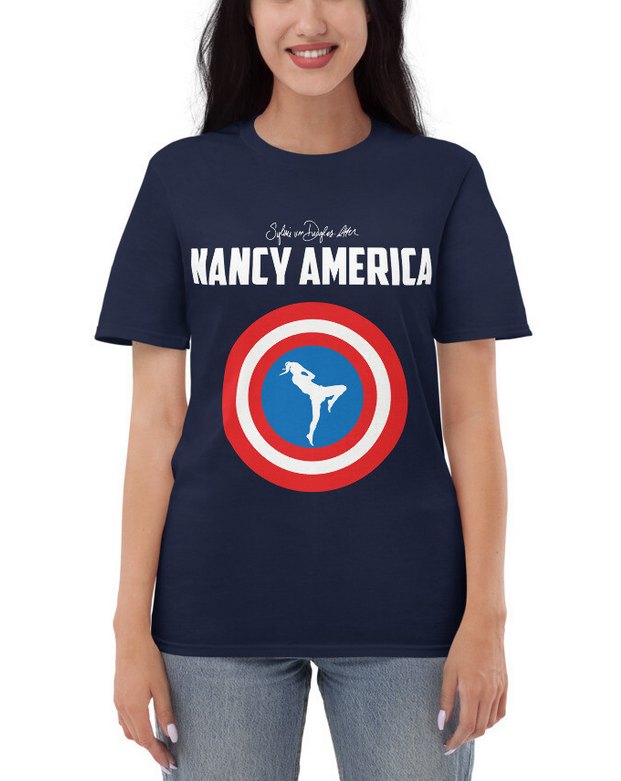 Above is my first video of the shirt, made by Tim Muzzin, which I loved. This shirt is a very close version of that original shirt, with the same graphic by him on the front.
---