This shirt celebrates me as a fighter, and my nickname given to me by the Thai press: Saonaklengkhao, Miss Gangster Knee. It was one of my most popular shirts now newly brought back and updated. It also celebrates my newest goal of 300 fights, on my way to an "impossible" 471 documented professional fights, the most in history. A record held by Len Wickwar.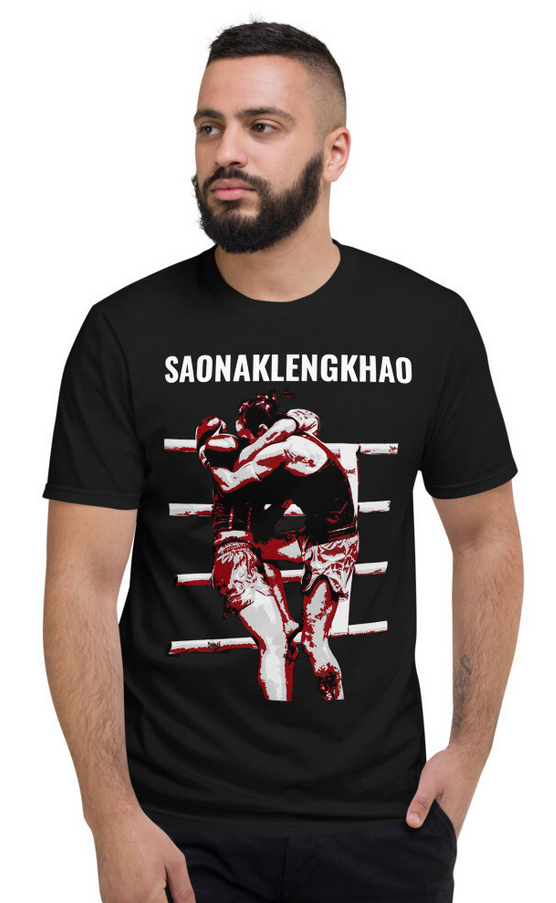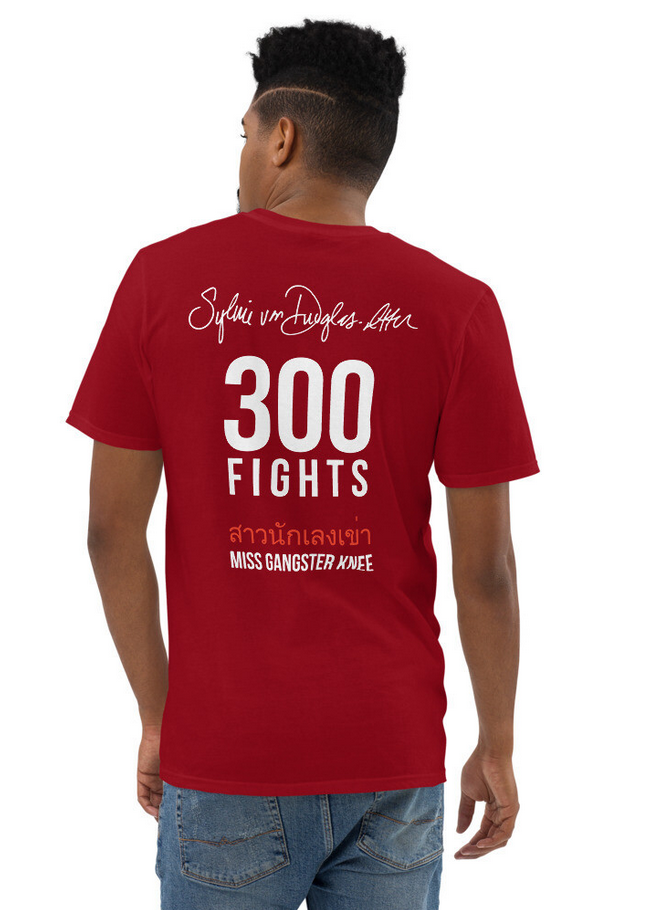 Here is the original article where I got the name "Miss Gangster Knee", way back on my 150th fight – you can read my account here: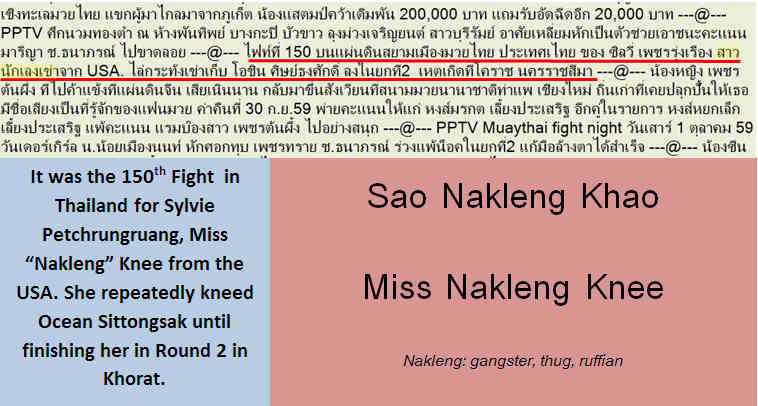 100% of the net profits from the sale of this shirt goes to my Kru Fund, in support of the Krus & Legends documented in my Muay Thai Library project.
---