This shirt celebrates the greatest Elbow Fighter in Thai history, Yodkhupon Sittraipum.
The Yodkhunpon Sittraipum Shirt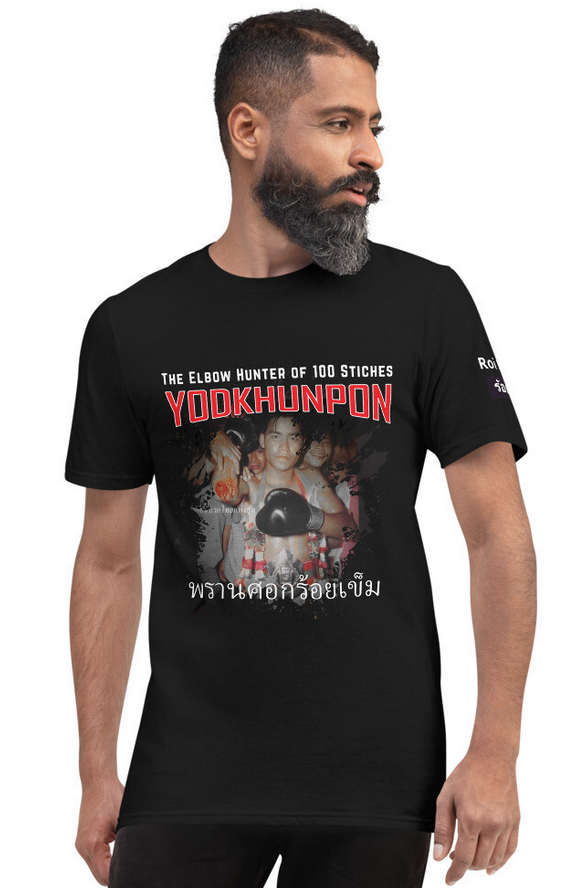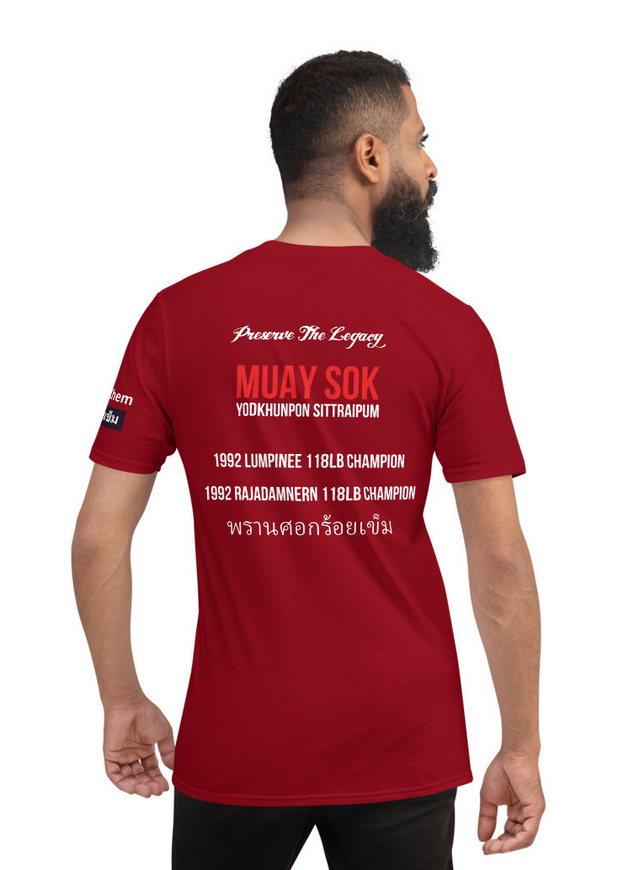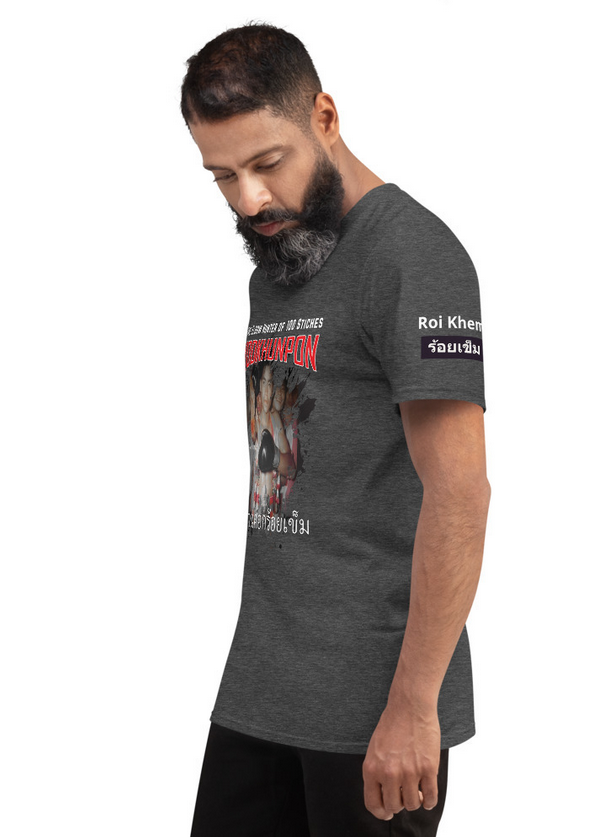 100% of the net profits from the sale of this shirt by me goes to Yodkhunpon himself. I love him coming out of the fight showing his bloodied elbow. "No one makes me bleed my own blood".
---